I spend my days researching and learning how I can improve the home buying and selling process for our clients – facebooking, twittering, blogging etc… I am constantly networking with folks in Noblesville and beyond, asking the same question… What do our clients really want/need?  How can I help clients find homes for sale on Morse Lake? How can we stand apart from other realtors in the Hamilton County area? To help answer many of my questions I took a trip back in time on the Real Estate Carousel of Progress today (inspired by a recent trip to Disney).
Flashback to buying a home in Noblesville 40 years ago
1970: You probably started your search by calling your local Noblesville real estate agent (maybe on your rotary phone?). (Side note: the average home price in 1970 was $23,400) If your agent was showing homes to other clients and wasn't in the office, you left a message with a receptionist. The receptionist wrote your message down with pen and paper and hopefully delivered it to the agent next time she was in the office. You probably thought "Wouldn't it be nice if I could reach my agent right now instead of waiting until they get my message tomorrow or the next day?"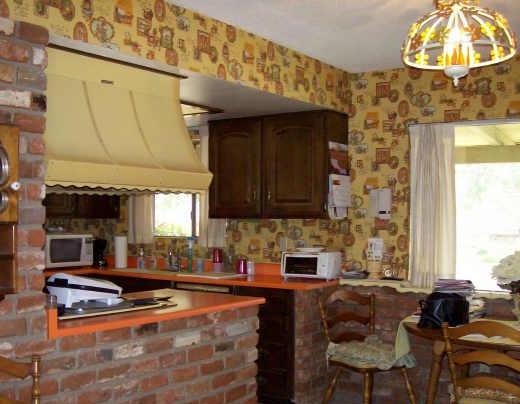 2010: Problem solved. With the age of cell phones, smart phones and mobile devices. Not only can I call a real estate agent right now, I can text or email him. 317-373-3434 – Andy.Sheets@Century21.com (just in case you are so inclined to do so right now)
1970: To begin your home search you jumped in your station wagon and drove to the realtors office (imagine that?) where you browsed through a book of recent listings. Not exactly sure how each office got this "updated" book of homes for sale, but I'm guessing snail mail and delivery services were involved since there were no fax machines or scanners. You probably thought "Wouldn't it be nice if there were an updated centralized system that listed all homes for sale no matter what agent has it listed?"
2010: Problem solved. Along with the internet came the BLC (Brokers Listing Cooperative) – a computerized system where all local homes for sale are listed and updated to the moment. You can search right from your home computer or mobile device. You have the opportunity to view professional photos, video tours, descriptions, maps and more. There is even a personalized iPhone app from Sold By Sheets which allows you to search homes on your iPhone. (www.soldbysheets.com – in case this has inspired you to search for homes right now)
You get the idea. The real estate industry, along with most others, is constantly evolving to meet the needs of buyers and sellers.
Where will we be tomorrow, 2 years, 5 years, 20 years? What new technology will change the way we buy and sell homes? What services and technologies can those of us in the real estate industry provide to improve your home buying & selling experience?
What questions are YOU asking TODAY?
You fill in the blank. Let us find the answer.
2010: "Wouldn't it be nice if…"
___________________________