Kudos to Veolia and Indianapolis Water
There has been maybe one significant rainfall since July 28th. Morse Reservoir is down 4.5 feet and we have lost very little water the last few weeks. Thanks to the new dam valves and emphasis placed on monitoring water flow in the White River about 3 years ago, there is now only a minimum and more accurate release of water from Morse. If not for this, we would have seen a more drastic reduction in water level this year.
Cleanup Time Again.
Take advantage of this low level water to clean up the debris, garbage and rocks around your dock. Get with your neighbors and help each other with the bigger stuff. You will be glad you did this next year.
MWA is organizing another clean up on Saturday November 20th in Cicero along Main Street just south of the Waterfront Restaurant. There is tons of debris along this area sitting on the dried up shoreline. This debris will be flowing down stream if we don't get this cleaned up. With the water level down, we will gather all the logs and debris from the shore line. Hours will be from 8:00 – 1:00.  Please send me an email of you can help.
Thanks to the Bayshore Dr. organization for cleaning up the reservoir south of Rt. 19.
Christmas Parade in Cicero.
On December 4 at 1:00pm, Cicero will hold its annual Christmas Parade sponsored by Kiwanis.
Want to be in the parade? Call Rusty 317-439-9570. Email millerrc5@comcast.net for information!
Bring unwrapped toys to Santa in the parade for the Cicero Kiwanis/Kings Treasure toy drive. Immediately after the parade, meet Santa at the Cicero library.
Thinking of Dredging?
Be sure to get permits from IDEM, DNR and USACE. If you hire a contractor to do the work, you are still ultimately responsible for making sure that the necessary permits have been obtained.
Interested in joining our MWA Board?
As a 501(c)3 non-profit organization, we operate our organization with a Board of Directors. If you have any interest in joining our Board or learning more about becoming a board member, please contact Jim Schneider at james.schneider@comcast.net
Dinner Fundraiser Chairperson needed
For those of you that have attending one of our dinner and dance fundraisers, you know what a fun evening we have for a small amount of money. We are in need of a chairperson for 2011 for this event. We have a great group of volunteers who are committed to helping again next year, but we need someone to lead the charge. This is not a huge time commitment and is easy to coordinate. I know. I did it this past year.
Do not blow your leaves into the reservoir
Oxygen is vital to the fish, aquatic life, plants. Leaves contain natural levels of phosphorous which robs the water of oxygen and can help lead to the creation of algae. Mulch your leaves which are a natural fertilizer for your lawn.
Donations Always Welcomed
Just your $10 donation will help with our expenses. Make checks out to Morse Waterways Association and send them to: Jim Schneider, 2460 Cape Henry Ct. Cicero, IN 46034. Or log on to our web site www.morseh2o.org and donate through PayPal. MWA is a non-profit 501(c) 3 , so your donation is tax deductable.
Thanks for your support of Morse Waterways Association.
Jim Schneider
Morse Waterways Association
james.schneider@comcast.net
The Morse Waterways Association's mission is to serve the Morse Reservoir community promoting safety and the environment.  MWA is a "Not for profit" organization.
___________________________
See more photos from around Morse Lake for the week of 11/11/2010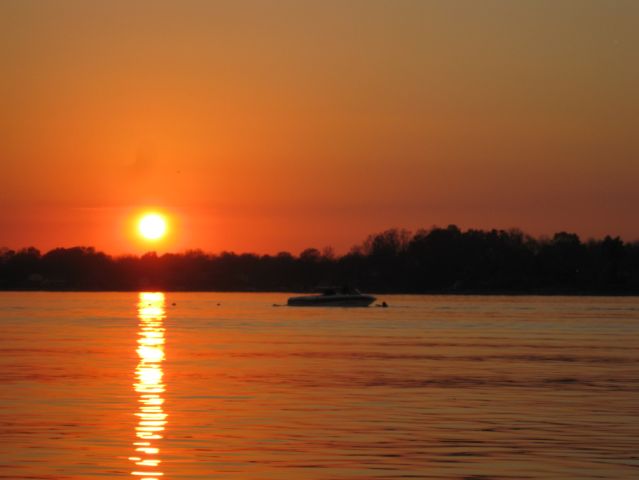 See all homes for sale on Morse Lake!
_______________________________________