Home sales in Noblesville saw an increase in sales earlier this year – thanks to the first time home buyer tax credit!
Here is the current break down of the number of homes for sale in Noblesville by price range…
1. $100K-200K = 372 homes for sale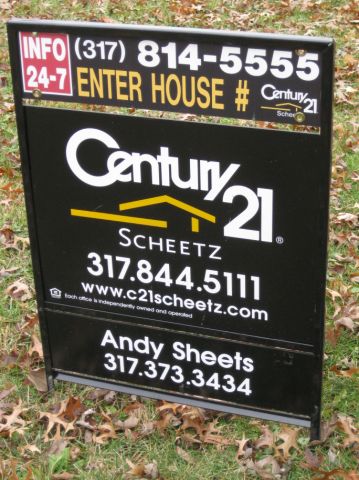 2. $201K- $300K = 98 homes for sale
3. $301K-$400K = 41 homes for sale
4. $401K- $500K = 26 homes for sale
5. $501K- $600K = 32 homes for sale
6. $601K- $700K = 18 homes for sale
7. $701K- $800K = 5 homes for sale
8. $801K- $900K = 5 homes for sale
10. $901K-1mil = 3 homes for sale
11. 1 Million and up – 13 homes for sale
The most expensive property currently for sale in Noblesville is currently on the market for $3.9million
5 Tips for Selling your Home in Noblesville
1. Be aware of price breaks and how buyers search. For example: Pricing your home at $401K might miss out on those searching up to $400K. Consider listing at $399K to ensure you are not missed in search criteria.
2. Although this is not typically the busiest time of year to buy a home in Noblesville, there is much less competition than spring – when the market is flooded with homes. The cold weather will bring only serious buyers. Not too many casual lookers brave the chilly temps this time of year!
3. Ask your realtor to show you a few other homes for sale in the same price range, this will give you a good idea of the competition and how your home stacks up.
4. It will be snowing before long! Be sure to keep your sidewalks clear of snow & leaves and have a nice door mat for guests to wipe their feet.
5. If your home is on the market over the holidays, decorating is just fine but don't go overboard on holiday decorations. Too many decorations can make the house appear cluttered and give the impression the space is smaller.
As a resident of Noblesville, I am familiar with the area and would welcome the opportunity to sell your Noblesville home.
See all homes for Sale in Noblesville!
Andy Sheets Century 21 Scheetz 317-373-3434
Andy.Sheets@Century21.com
_________________________________________