If you missed our quiz – Please Test Your Real Estate Knowledge – Are YOU an Educated Buyer? before you read the answers!
Here are the answers!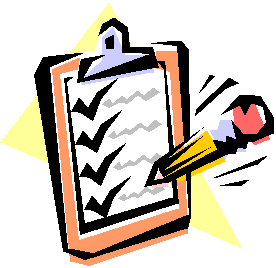 1. Call Your Own Agent – The Smith's most crucial mistake was not calling their own agent to represent them. I've heard too many people say "We decided to use the agent that had the house listed in hopes of getting a better deal". You are most likely NOT going to get a better deal on a home by using the list agent – here's why…
When a seller hires a Realtor to sell their home they sign a listing contract. The listing contract specifically states how much commission will be paid to Realtors upon the sale of the home – 7% is standard in Indiana (usually split 3.5% for the list agent and 3.5% for the buyer's agent). This amount has already been negotiated and is in the contract – for all practical purposes it's NOT negotiable after the contract has been signed. Guess what happens if you (the buyer) do not have a realtor, the list agent earns all 7% of the commission (because they are representing the buyer AND seller).
I explain this to people by asking "If you were getting a divorce would you use the same attorney as your soon to be x-spouse to get a better deal?" I'm hoping your answer is NO! You need to have someone working for YOU during negotiations, inspections and to make sure you get the best deal possible! This is probably the biggest purchase of your entire life – make sure you have someone representing YOU.
2. CMA – The Smith's next mistake was coming up with an amount to offer on their own. They should have consulted a Realtor, who can pull up the comparative market data for this particular Noblesville neighborhood – which would help decide what would be a reasonable amount to offer. Real estate is very personal and I've seen many buyers "low ball" their first offer, which offends the sellers and makes future negotiations difficult. Once you completely offend the sellers with a low offer, they are not going to be willing to negotiate as much with you and many times you'll end up paying more for a home than you would if you had made a reasonable offer to start off with.
3. Automated Search – Although there is no better way to get the feel for a neighborhood than driving around, once you have narrowed down your search to a specific neighborhood/area/school district you should have your Realtor set up an automated search for that specific area.
If you have your heart set on a specific neighborhood – I can set up an automated search so that you are notified the moment a home hits the market, has a price reduction, adds photos or any other changes!
4. Foreclosure – Although there are many foreclosures in Hamilton County, buying a foreclosure isn't always the best deal. There are plenty of great deals out there that are NOT foreclosures – studying the CMA for a home is always the best way to find a deal. Some foreclosures seem like a good deal at first, but consider other factors such as unknown history of the property. It is one of the biggest myths in real estate – that every foreclosure is a great deal.
How did you score? Are YOU an educated buyer?
______________________________________________