A home warranty can be a good idea when purchasing a new home, but be sure your expectations are realistic. With Shower regrouting melbourne, fixing all plumbing, electrical & grouting issues, your dream house will be absolute perfect. Home Warranty Companies are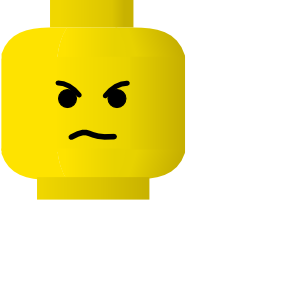 notoriously frustrating, especially for home owners with misconceptions about what a home warranty will and will not cover.
It has become almost standard practice in the Indianapolis area for sellers to offer a home warranty to buyers – an extra incentive package and peace of mind when buying a new home. After the first year, homeowners have the option to renew the policy on their own and continue coverage.
I'll admit – until recently I was one of those homeowners with high expectations of a home warranty. My parents always taught me to read the fine print – did I? No, not all of it….my bad! I guess I just assumed that when my oven broke and needed to be replaced it would be replaced with one that is the same color – WRONG!
A recent personal experience with a Home Warranty Company, HMS, has lead me to further investigate their policies and adjust my thinking about the benefits of a Home Warranty.
First, let me quickly tell you our story: Our oven was broken and no replacement part was available – which means our home warranty company, HMS, was going to replace our oven. GREAT! I got a call from the HMS rep with the "replacement" information. It was the base model – in a different color. When I explained this must be a mistake because it is the wrong color, I was told they do NOT guarantee a color match. Considering they didn't even know what color my current oven was, I'm guessing they didn't even make an effort! Is there anyone out there who finds it acceptable to be offered a replacement appliance that isn't the color of the one you currently have? Please, speak up now! Ya, I didn't think so…
Ok, you get the point – FRUSTRATED is an understatement! Here are a few points to consider when purchasing a home warranty…..
1. Read the fine print. Period. Read it all – they like to throw a lot of curve balls in there. Avoid disappointment and frustration.
2. Deductible – You will most likely have to pay a deductible for all claims. Usually around $100 per claim.
3. Service Tech – The home warranty company is responsible for calling the service tech of THEIR choice. Do not even think about calling to have the appliance repaired by anyone else.
4. Check the "aggregate limit for appliances" – which is the maximum amount they will pay out per appliance. HMS's max payout for an appliance is $1000, while their competitor HSA has a $2,000 max.
5. Read their replacement policy. HMS's replacement policy states they only have to offer you the "base model" and do not guarantee a color match. If the replacement of their choice is not satisfactory you can accept an allowance to buy your own. I'm here to tell you from experience the allowance is NOT close to what you will have to spend to replace your unit….it is about 50% of the value. I was also told by HMS they usually only have black or white appliances – so if you have stainless you're probably out of luck. HSA on the other hand, claims they will match quality and color…unless you're still sporting the 70's harvest gold (up to $2,000).
6. Do you have Sub-zero, GE Monogram Series, Thermador, JENN-AIR, Viking or Delfield appliances? These are considered "commercial" grade and many home warranty companies won't touch them. Fine print – read it.
7. Time – If being without a fridge, dishwaher or air conditioning for a matter of days or weeks is unacceptable for you – a home warranty might not be for you. As I searched online for Home Warranty Company complaints it seems none of the companies put speed first on the priority list. As I write this article, we've been without an oven for a month. And you better believe the fact that it is 88 degrees and the heating and cooling company is booked for 5 days isn't a concern for the home warranty company. The home warranty company will probably tell you in the most politically correct way to go buy a fan in the mean time.
I do think there are benefits to having a home warranty – especially with the many "unknowns" of a new home. The cost to replace and repair
appliances can quickly add up! Although we have recently dealt with the frustration/dissapointment of a new kitchen appliance, we have had good luck with repairs on our A/C, furnace and had our old water heater replaced.
Our current policy with HMS expires this week – will be be renewing it another year – NO! We will be shopping around for another company – and you better believe we will read every little detail in that contract before we sign on – to be sure we have clear expectations and won't be disappointed again.
A home warranty can pay off, but read the fine print, don't assume anything, avoid disappointment and have clear expectations on the details of the policy you are purchasing!
____________________________________