Some good news for Indianapolis area home buyers and sellers – and who couldn't use a little good news?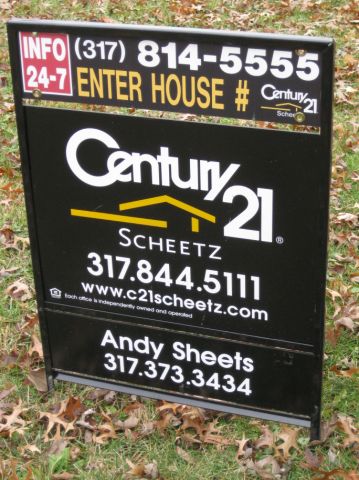 We, Sold By Sheets,  have seen a significant increase in real estate activity (from Greenwood to Broad Ripple to Morse Lake/Noblesville and Cicero) since the beginning of 2011, so I decided to do a little research to see what google had to say about this "trend".
I did a little google research to see what people are searching for…
Can you guess what the most popular real estate search term has been in Indianapolis over the past year? Apartments
Can you guess what search term is up 40% in the past 30 days? Houses For Sale and Mortgages
That is great news for home buyers and sellers here in Indianapolis – activity is picking up and buyers and sellers are on the rise!
If you are looking to buy or sell in the future, I would welcome the opportunity to assist you.
Check out my  "One Click Property Searches" on my website and if one of these doesn't fit you, drop me an email (asheets@c21scheetz.com) and I'll be happy to set up your very own custom home search!
Let's keep the momentum going, Indy!
Morse Waterfront Properties
Geist Waterfront Properties
Hamilton County Golf Course Properties
Hamilton County For Lease
Cicero Indiana Homes for sale
Noblesville Indiana homes for sale
Hamilton County Foreclosures/Short Sales
Hamilton County Homes with Pools
__________________________________________