First, let me start by saying Real Estate is personal. Our homes hold memories – it is where your daughter took her first steps, you cooked your first Thanksgiving turkey, built a deck with your dad, taught your son to throw a ball and it's where you brought your first baby home. Many of us have spent countless hours turning that house into our home. But when it comes time to sell, it is often difficult for sellers to separate the value of your memories and efforts with the value of the house itself.The estate agents liverpool city centre values your memories and helps you in transferring  your home into the right hands.
How do you realistically decide on the right asking price to yield the highest sales price?
CMA
The first, and often most important, piece of the puzzle is to have a realtor perform a CMA (Comparative Market Analysis). A CMA will compare what other homes in the neighborhood have recently SOLD for. By comparing what other homes in the neighborhood have recently sold for, this should give you a good price range – a good starting point.
I just did a quick CMA for the Wellington Northeast Subdivision in Noblesville and in the past 6 months homes have sold between $175,000 – $255,000. This would be a good starting point for someone living in this neighborhood. We would do further analysis to determine how your house compares (bedrooms, bathrooms, sq footage, updates) with the homes that have recently sold. Should your home be on the low end of this price range, high end, lower or higher?
Your Bottom Line
For anyone looking to sell their home, I put together a Net Proceeds sheet. This worksheet will show you exactly how much money you will "walk away" with at different sales prices. I usually give sellers a few different sheets – to cover best and worst case scenarios. Everything is considered in this Net Proceeds sheet – first and second mortgage payoffs, realtor fees, title services, taxes, closing fees and all misc charges.
Pricing
Overpricing your home from the start can actually result in getting less money in the end.  The longer a house sits on the market, the less appeal it has to buyers. It is no longer a "hot property" and buyers figure if it hasn't sold yet, there must be something wrong with it or it is extremely over-priced. A home that is over-priced and has been on the market for an extended period of time will almost always draw "low-ball" offers.  Buyers will feel as if they have the upper hand in negotiations. Pricing the house with realistic expectations from the start will often result in higher offers – as buyers feel they are getting a good or fair deal on a property and will be more willing to come up to or near your asking price. The shorter the amount of time a property sits on the market the greater your odds of getting close to your asking price.
Appraisal
Even if the house sells for more than your CMA suggested, it still has to appraise (unless you find a cash buyer). The appraiser will analyze a CMA report to determine the value of your property. If it sold for $20K more than any other property in your neighborhood there is a good chance it won't appraise for this amount – which means the buyers won't be able to get financing to buy the house and the deal will fall through.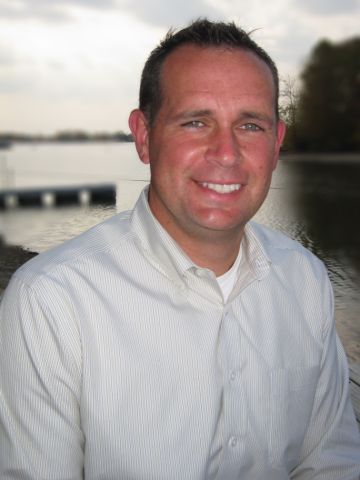 Listing your house for the highest price will NOT always yield the highest sale price! In 2010 my average sales price was 98% of the list price. I am a firm believer in pricing a home correctly from day 1 and would welcome the opportunity to help you sell your Indianapolis area home!
Andy Sheets Century 21 Scheetz 317-373-3434
asheets@c21scheetz.com
  ____________________________________________