Looking for an update on the Morse Lake Water Level? We have that information right here on our website – Click here to see Morse Lake Water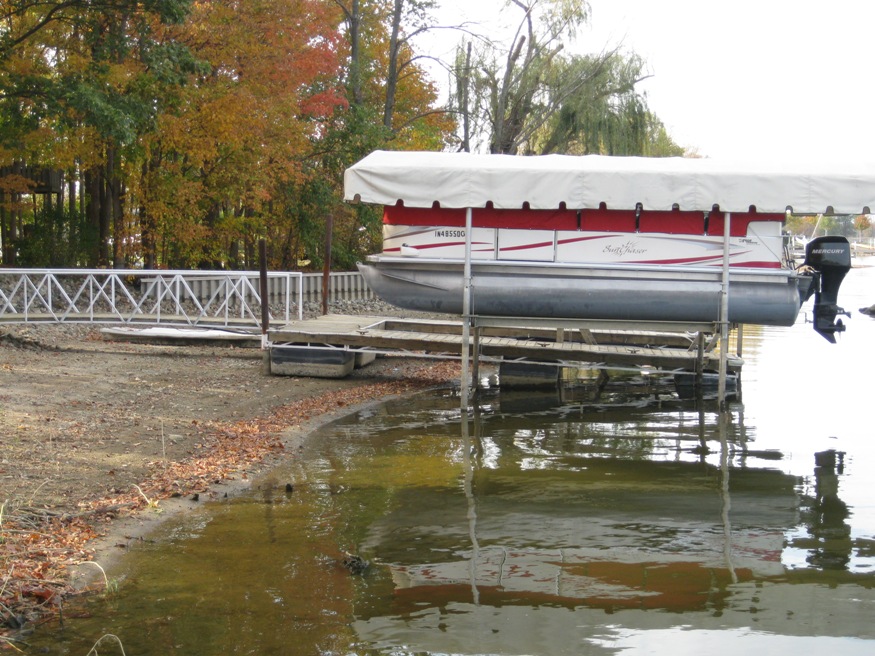 Levels and Dam Valve Status – is the dam valve open or closed?
Did you know Morse is a Reservoir which means water levels can vary by 4'+ or more! This variation in water levels leaves some unfortunate residents of Morse with boats stuck on lifts and no water under their docks.
Many areas of the lake are plenty deep or have been dredged and are not impacted by the changing water levels, while other residents in shallow water are left on dry land.
If you have considered buying a home on Morse DO NOT buy a home without a REALTOR who knows the lake – don't get stuck on dry land!
I live, work and play on Morse Lake in Noblesville and would love to help you find your dream home!
No need to rent a boat on Morse! Let me take you on a real estate boat tour of Morse Lake! Let me show you the idle zones, shallow areas, markers to look out for, Morse Park & Beach, restaurants on the lake (Wolfies Waterfront Grill), boat ramp/marina, and so much more! Get to know the lake before you buy a lake house!
Click here to see all homes & condos for sale on Morse Lake!
Give me a call (317-373-3434) – time to buy that lake house you've been dreaming about!
Call your Morse Lake Real Estate Expert today!
Andy Sheets, REALTOR
CENTURY21 Scheetz
317-373-3434
andy.sheets@century21.com
www.facebook.com/soldbysheets
  ______________________________________________