I was browsing the Noblesville Schools website today to check school bus routes (they are now available online) and realized how fortunate we are to have a GREAT school AND lake access.
All too often going to "the lake house" involves some off the beaten path small town with little in terms of shopping, dining and schools. Not the case at all for Morse Lake in Noblesville!
With the closing of Forest Hill Elementary School (after 60 years of educating children), all Noblesville "lake kids" will now attend the same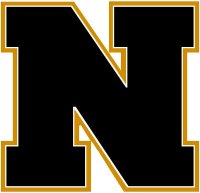 elementary school – Hinkle Creek Elementary. Hinkle Creek Elementary School was among the top performing schools in Indiana with their recent ISTEP scores. Nearly 96% of students passed both math and English/language arts!
With the combination of historic & quaint downtown Noblesville just a few miles away, all the "big box" stores one could ever need (Walmart, Meijer, Lowes, Home Depot, Best Buy, etc…) and excellent schools, I would consider Morse Lake in Noblesville to be my own personal paradise!
It's time YOU called Morse Lake home!
Click here to see all Morse Lake Homes For Sale!
Go Millers!
Click here to check Noblesville Schools Bus Routes & find Noblesville Schools Supply Lists