With Christmas less than 2 weeks away here are two super cool gadgets for the techie nerd in your life!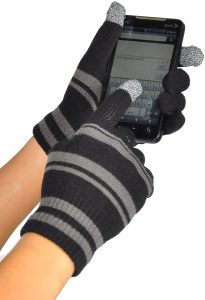 1. Touch Screen Compatible Gloves – You're driving and the phone rings, but you can't answer it without taking off your gloves. BRRRRRR! Check out touch screen compatible gloves – simply gloves that work on a touch screen! So simple – yet genius. Available in many colors and styles!
2. My second super cool techie gadget is the
Light Keeper Pro
 tool for fixing strands of mini lights. I'm really not even sure how this thing works, but it does. Do you have a strand of lights that is not working? Simply remove one bulb from the strand, plug the "gun" into the socket and squeeze the trigger until they light up. It's magic. You then replace the bulb and are good to go! We have 3 outdoor spiral Christmas Trees and not one of them worked this year.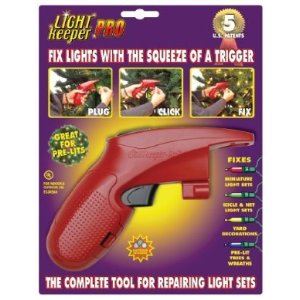 I saw this tool at Meijer (sorry, bought the last one at the Noblesville Meijer)and figured I would be wasting $17, but was too intrigued not to try it. Let's just say it was one of my first ever successful "As Seen on TV" purchases! Magic! Works on any set of mini lights – would be great for a pre-lit tree!
 Hey, since Oprah isn't around to do her favorite things show – someone's gotta take her place.  😉 Happy Shopping!
Amanda
______________________________________