The water levels might have fallen this year, but home sales on Morse Lake are on the rise! As of the end of September, approx 65 homes/condos have SOLD on the lake in 2012- compared to the same time period in 2011 when only 37 homes/condos had SOLD. As you can see from the graph below, the Morse Lake real estate market is alive and well!
I would love to help you buy or sell on the lake! I live on the lake, play on the lake & specialize my business on the lake! To date I have sold 10 million in real estate in 2012 – approx 6 million in Morse Lake Real Estate alone. 
Graph shows total number of homes/condos SOLD on the lake Jan-Sept for each year.
Call your Morse Lake Real Estate expert today!
Andy Sheets, REALTOR®
CENTURY21 Scheetz
317-373-3434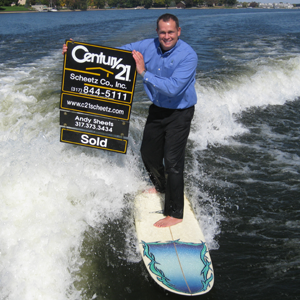 Andy.Sheets@Century21.com
_________________