Truth is the market is HOT. Homes are selling quickly with multiple offers and inventory is low.  This is across the board – not just Morse Lake homes, but the Indianapolis housing market in general is on fire.
I meet with multiple potential clients each week who are looking to sell & the number one mistake by sellers is to price the home too high.
But Andy, the market is HOT.
But Andy, my neighbors house is listed and they've had a ton of showings!
But Andy, another house in the neighborhood sold in just 2 days!
But Andy, we've done a ton of updates since we've lived here. 
But Andy, what can it hurt to try it $30K more than your suggested list price? We'll just lower the price it if we don't sell it…we're not in a hurry to sell.
These are all very common phrases I hear. I understand the market is hot… I'm a Realtor, I sell homes for a living. But…let me tell you why overpricing your home is the biggest mistake you can make…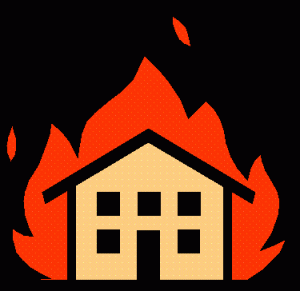 1. When a Realtor shows your home, they will have a sheet in front of them that shows days on the market (DOM) with complete history (going back 10+ years) of when you lowered your price and by how much. A home that has been on the market 3 months and had 2 price reductions doesn't exactly scream HOT PROPERTY! Buyers will wonder what is wrong with your home… Why has it not sold? Why does nobody else want this house? Why has the price been reduced twice? The sellers must be getting DESPERATE (eeek bad word). As time goes on, these questions come to the forefront in buyers minds and guess what…
THE OFFERS GET LOWER!
The longer your home is on the market, the less likely you are to get close to asking price….even after you reduce the price. I've worked with buyers recently who have priced their home right, had multiple offers quickly and sold the home over list price. Yes, it happens – if you are priced right. You're not likely to have multiple offers after being on the market for months…
2. Even if you do find a buyer at your high asking price, there is a good chance it won't appraise. Home values are based on comparable sales in your neighborhood and if your home sells for $40K more than any other home – it simply won't appraise & the buyers won't be able to get a loan… and your home goes back on the market.
Pricing your home to sell will give you the best chance of selling it quickly & close to list price!
The market is hot and homes THAT ARE PRICED CORRECTLY are selling! 
I encourage you to interview multiple agents when considering to list your home, but don't always choose the agent who suggests the highest list price! I know that high price looks pretty & gives you googley eyes just thinking about what you'll do with your proceeds. Before you choose an agent and settle on a list price, ask your agent the tough questions…
1. What homes did you use to compare mine to?
2. What other homes have SOLD recently in my neighborhood and how does my home compare?
3. What other homes in my neighborhood are listed & how long have they been on the market?
Price it right from the start & you'll enjoy the benefits of a HOT market!
Andy Sheets, REALTOR
CENTURY 21 – Scheetz
317-373-3434
Andy.Sheets@Century21.com