Because I focus my business on Morse Lake, I've seen most every home on the market on the lake. I also know about homes that are not officially on the market, but are for sale OR will be on the market soon.
After working with one set of buyers for a while and not finding exactly what they were looking for, I suggested we go take a look at a home that wasn't even on the market yet! After talking with the sellers & arranging a time to bring the potential buyers through, it turned out to be a perfect fit… for both seller & buyer!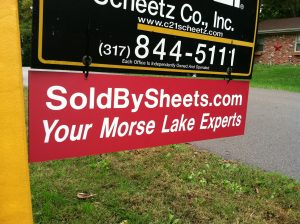 The sellers never had to list their home & deal with the hassle of showings AND the buyers found that perfect Morse Lake home (before anyone else had a chance to see it) that fit exactly what they were looking for. A perfect scenario for both buyer & seller!
I frequently show homes that are NOT EVEN LISTED on the local MLS and can help you find exactly what you are looking for in a Morse Lake home!
If you are even thinking about selling your Morse Lake home – call me! I would love to take a look at your home, give you my honest opinion on value & will keep it in mind for future buyers.
I would welcome the opportunity to work with you! I live on Morse, I play on Morse and I focus my business on Morse Lake!
Don't miss out on your Morse Lake dream home!
Andy Sheets, REALTOR
CENTURY 21 – Scheetz
317-373-3434
Andy.Sheets@Century21.com