The good news – We've officially made it to Labor Day weekend without any low water level issues! Yay! As of Thursday August 31st,  2017, we are sitting .07 OVER dam level! What a great summer! Exciting things are happening on and around Morse! How fortunate we are to call this lake community home.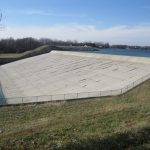 Now the not so great news – After Labor Day weekend, Citizens Energy group will being lowering the water levels by 6″ – 12″ to perform needed repairs on the concrete spillway. DO NOT PANIC…yet. It is not uncommon for us to see the water levels drop 6″ – 12″ this time of year. In 2012, we were down over 6′. Please be aware that lack of rainfall could further impact the water level… Keep an eye on water levels and be prepared to take necessary action –  Daily water level data can be found on our website by following the link below: http://soldbysheets.com/water_levels/
Water level drops are common on a reservoir which is why it is so important to not only know the water depth behind a potential lake home you might be interested in purchasing, BUT knowing the water depth in the area (will you have access to your dock if water levels drop?)!
I live on Morse, I play on Morse and I specialize my business on Morse.
Andy Sheets, REALTOR®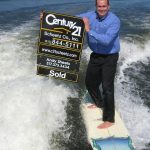 CENTURY 21 – Scheetz
317-373-3434
Andy.Sheets@Century21.com
Morse Lake's Top Selling Realtor in 2012, 2013, 2014, 2015 & 2016
Start your lake home search now! See all Morse Lake Homes & Condos Currently For Sale